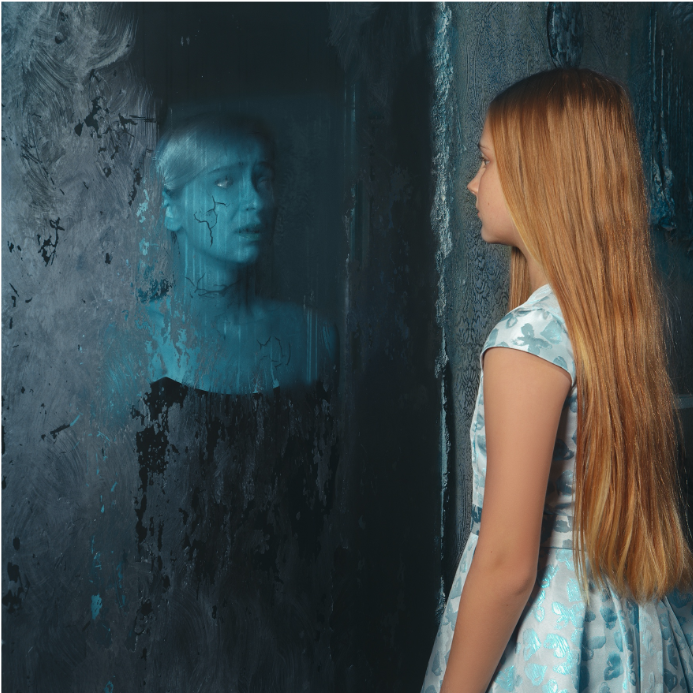 12.6 Stories from previous lives
12.6 Stories from previous lives
-After having experienced my final life, I returned to life after death and saw into all my former lives.
I had lived lives in which I bore children and possessed the 'Mother body', so that I got to know the laws.
-In that life, I met a soul I had to make up to, which I did with my own body.
That soul descended into me and I had to accept that the mighty miracle became conscious in me.
In that life I served, could only serve, and I gave myself in it.
-In that life I experienced the mightiest miracle created by God.
This miracle happened in me, my soul passed into that miracle, the young life arose from the darkness and became conscious in me. In that life, I was 'Mother'.
-I saw many lives in which I experienced the law of 'cause and effect'. 
-I experienced starvation and want, terrible pains, sicknesses and terrors, which can be experienced on earth when that life brings us slavery.
–I saw myself as a slave, was killed by others, yet to die again on earth after having reached my age and return to it. Again and again,
 –I was attracted towards the earth by two souls, until there were no more souls on earth, which I had to make up to. And so I stood before my very last life on earth.
Between live and death p.346
-Another example. A lady comes to me. She cannot – she told me – be in an enclosed space. If this happens to her anyway, then she gets the feeling that she is su ocating and she runs out the door.
There is nothing to be done about it, the doctors say. Even though they stuffed her full of medicine, it remains. Now what? I got to see the diagnosis and her past life. This soul as a woman was also mother then. And in that life she was burnt alive. Precisely because she had felt locked in and because she did not see any way out, she lost that life.
-Since the doctors still cannot accept reincarnation, they are powerless and just send those people away, or give those patients medicine, but it is the spirit and not the material!
-In this way I can analyse thousands of human situations for you, because each phenomenon has to do with our inner life.
Question and Answer Part 1 p.301 (Q1.9091.9113)
 Quotations from the books of Jozef Rulof
The Society Wisdoms from heaven