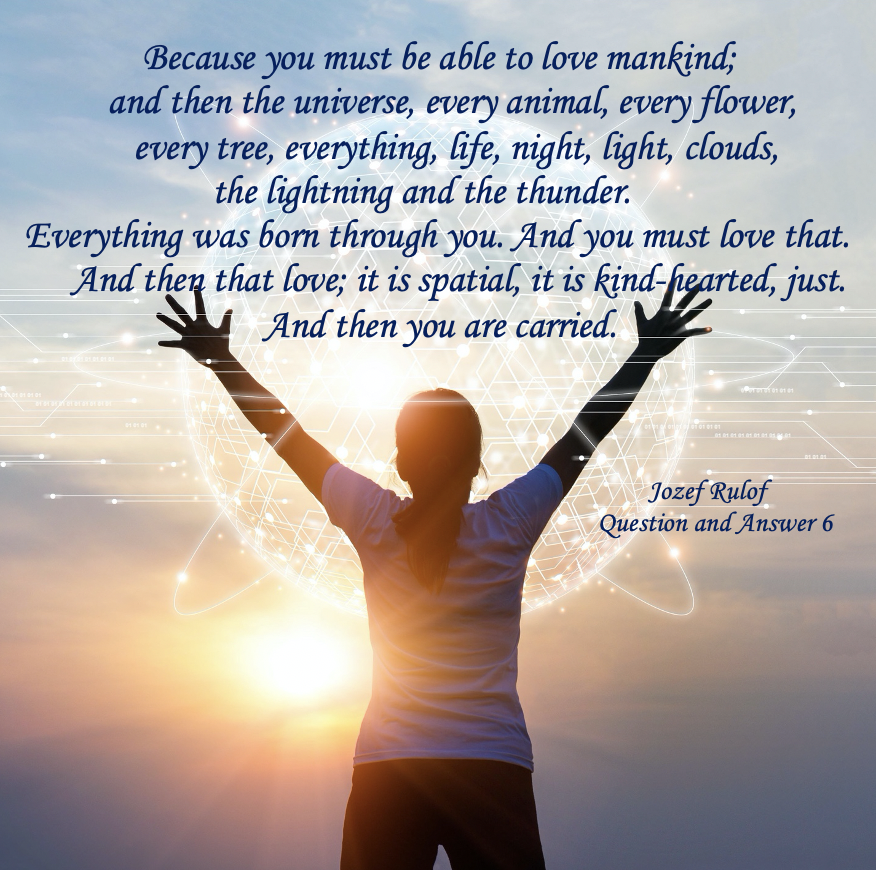 25.0 Quotes from Jozef Rulof: LOVE is the Essence of everything
Lesson 25. Quotes from Jozef Rulof: LOVE is the Essence of everything
LOVE is a developmental state of the soul, in which we can distinguish seven degrees of feeling.
The more LOVE the soul has developed on its life path, the greater the radiance of LIGHT.
Using beautiful pictures, with wonderful quotes from Joseph Rulof's books, this difficult-to-describe concept of LOVE has nevertheless taken shape.
Knowing more:
Click on this website
Click on the pictures or numbers
Read the Wisdoms 25.0 – 25.7

And be amazed!