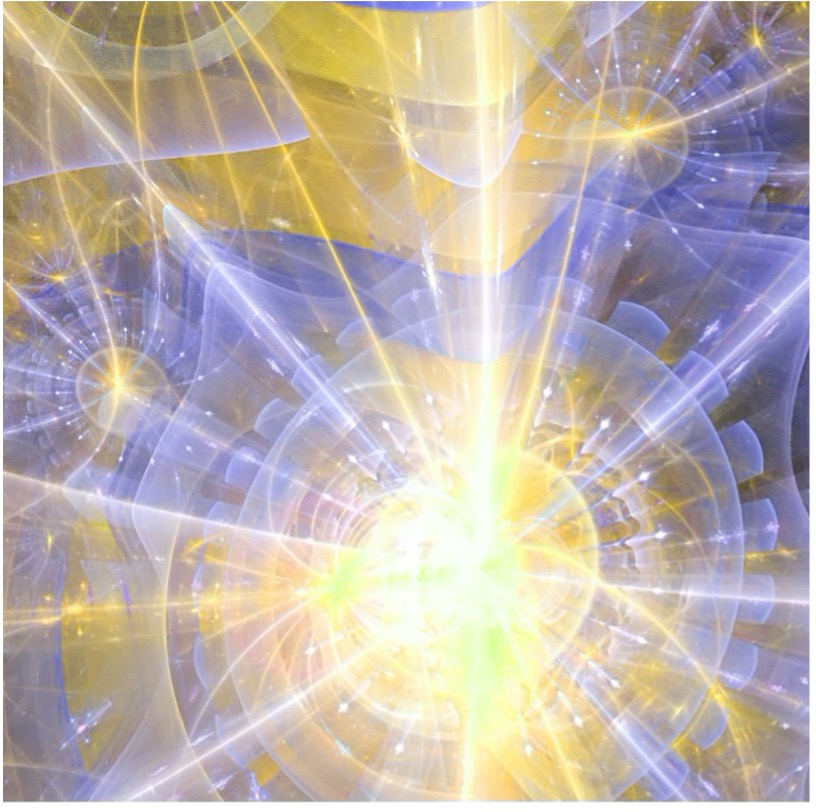 29.1 The Sixth Sphere of Light is also called the music-sphere
Under the guidance of Master Cesarino, Jozef Rulof is allowed to visit the Sixth Sphere of Light. The firmament here is shrouded in a silvery golden aura. One life reflects In the other. In this Sphere of Light, all inhabitants live together with their twin soul, the soul with whom one is eternally connected. In the Temple of Music he may experience a symphony, in which masters interpret the life journey of a human being in musical light and color. Each human being has his own life symphony.
-He looked like a young man of twenty-five, yet according to his leader this spirit was three thousand years old.
-A deep valley lay before them and in the middle of it stood a temple that reached up into the sky.
-Apart from the temple of music, there were no other buildings here; the beauty of nature was overwhelming, everything was bathed in a goldish white light. He saw sky-high fountains, birds and greenery, all excelling each other in heavenly quality. The valley had the shape of a funnel. That awe-inspiring building where the masters played their music rose up into the sky from the middle of that funnel.
-The interior was globular; there were neither angles nor finities in the spheres; everything was deep, infinitely deep, until the feeling passed on into an even higher condition.
-This temple expanded; millions of beings could enter here.
 -Hundreds of beings were following the same track, all wearing magnificent garments that glistened like suns.
A View into the Hereafter p.608,609,610
-But now he was in the sphere of music; this sphere was named after this Divine art.
-Holy beings dwelt there; he could find no other words to describe their level and their aura. Men and women to- gether, all twin souls, brothers and sisters.
A View into the Hereafter p.609,610
Source: Quotations from the books of Jozef Rulof