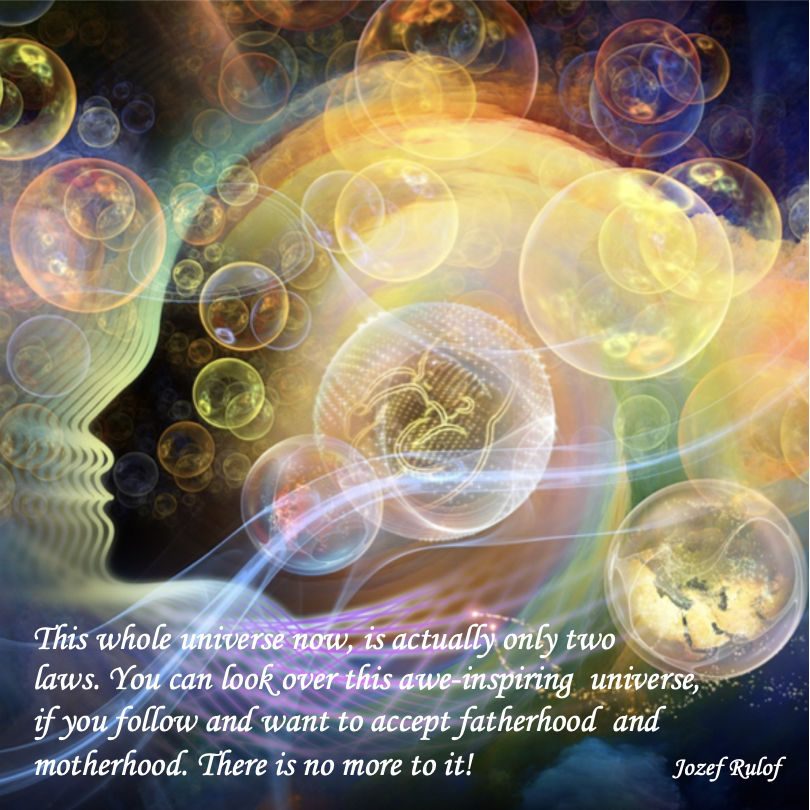 4.0 The Cosmic Laws of Father- and Motherhood guide the evolution of Human and Universe
Lesson 4. The Cosmic Laws of Father- and Motherhood guide the evolution of
Human and Universe
Everything in our universe, visible and invisible, is originally built from Divine Energy.
God the All-Mother is the basic energy from which everything is built up and
God the All-Father is the creative force.
We find both forces in everything.
Everything is essentially energy and evolution, giving birth and creation.
1. Click on this website
2. Click on the pictures or numbers and
Read the Wisdoms 4.1 – 4.6