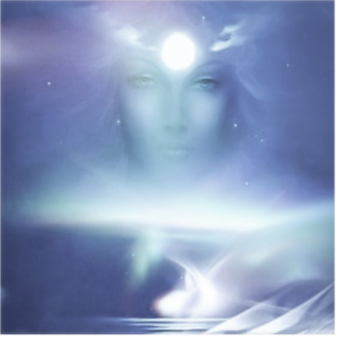 36.4 Man ever gets Divine thinking and feeling
Through evolution, mankind must awaken. Before this, God created the universe for man, created stars and planets, created animals and plants, but created man in His image.
God wanted man to one day become God-conscious.
Through evolution, man will one day develop Divine thinking and feeling.
-Mankind must awaken, because Christ came to Mother Earth for that purpose. Science will evolve and soon accept all these laws, by means of which an academic will get consciousness. And then churches and ministers will no longer mean anything. Then the church can bow its own head and a cardinal will have to listen to us and he can also accept the laws. He can then begin with fatherhood and motherhood.
-We as human beings got to experience the Divine thinking and feeling, by means of which we will therefore be capable of following 'HIM' for all His grades. By means of the Universal revelations the phe- nomena got new life and becoming conscious.
The Cosmology1 p.164,165
-Man, as Divine being, had now reached his ultimate end; man had returned to Divinity; had consciously acquired the universe and was like God. From this moment on, God's creation was accomplished, and this holy life had returned in Divinity.
The Origen of the Universe p.264
-Thus, God created the universe for mankind; He created stars and planets; but he made mankind after his own image. God wanted mankind to become conscious; and this Divine consciousness, which we will possess one day, was given by God to a being in human form.
– This has been the purpose of the entire creation. God gave His own self. God gave man, the highest being, these Divine gifts. God created something in which He Himself lives. It is now up to man to see to it that he is in harmony.
The Origen of the Universe  p.81
Source: Quotations from the books of Jozef Rulof